Collect stickers at the booths of our exhibitors and win prize money in cash*!
One full row or one full column and you participate in the drawing for 2x CHF 50.-
All full cards participate in the drawing for the main prize of CHF 100.- 
Participation cards will be distributed at the conference registration desk and at the SCS desk.
Return your card to the SCS desk until 16.45h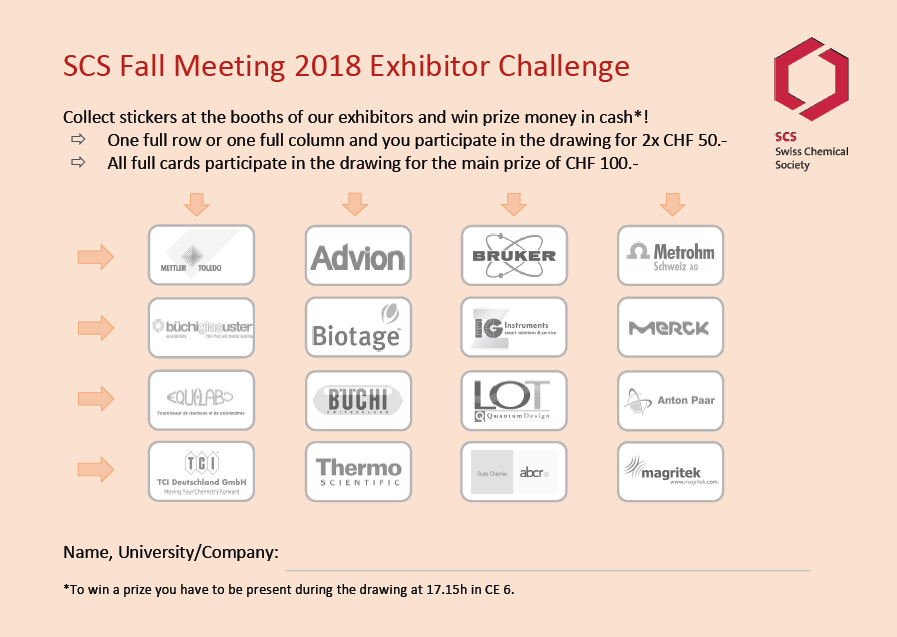 *To win a prize you have to be present during the drawing at 17.15h in CE 6.